With the playoffs around the corner the Dodgers are doing everything they can to guarantee their spot in.  But after watching them get beaten by the last place Padres I'm not willing to bet any money on them making it.  Also I'm writing this as a Yankee fan so don't take my word on it.  Coincidentally the night of the game was free Babe Ruth bobble head night so I was able to have somewhat of Yankee pride with me.  Our great security guard pal Derek sat us as close as he could to the field, I could see everything even without my contacts in.  This time I came prepared and grabbed McDonald's before hand along with cliche baseball snacks.  Sunflower seeds and peanuts to throw on the floor and m&m's that just melted in my pocket.  We left in the 8th inning with all hope lost as the Dodgers were down by 4 and made our way towards K-town as Rachelle told me there's an all you can eat restaurant for only $11, and by god was she right.
It was my first time to an actual authentic Korean restaurant, with full blown music videos in Korean playing the entire time that were actually pretty catchy.  They intimidate you by bringing the biggest plate of meat to the table hoping to tap you out in the first round.  Along with all the various vegetables and other nasty healthy stuff they have scattered throughout the table.  It's a must when you're with all your friends who will eat anything in their sight, I'm looking at you Derek.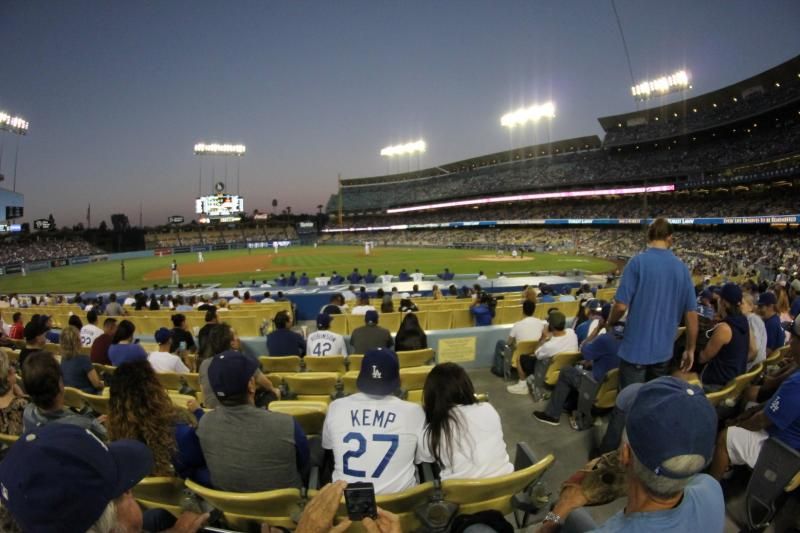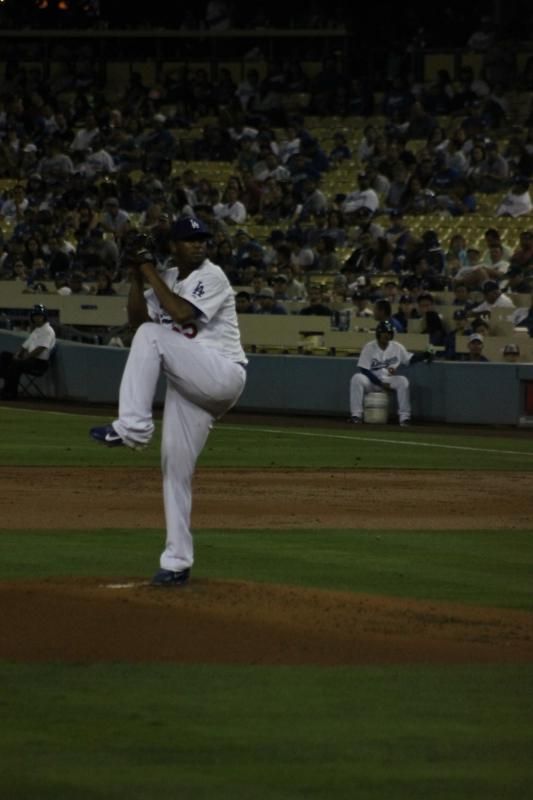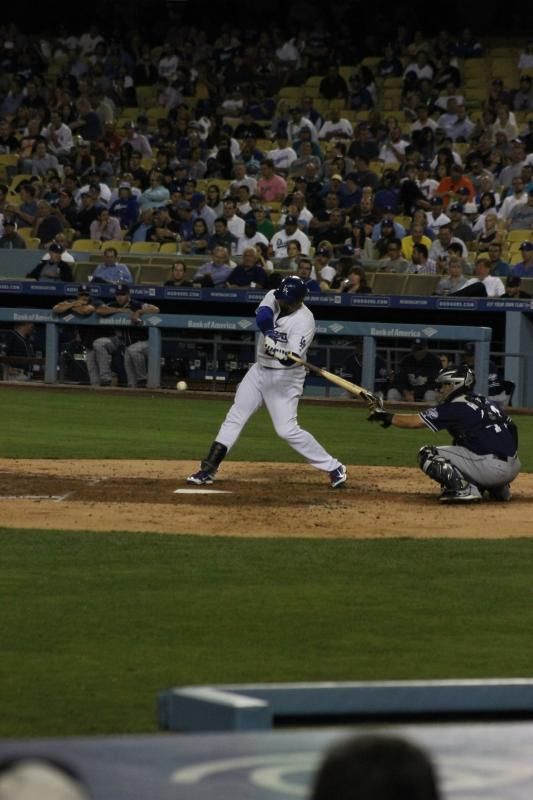 Before.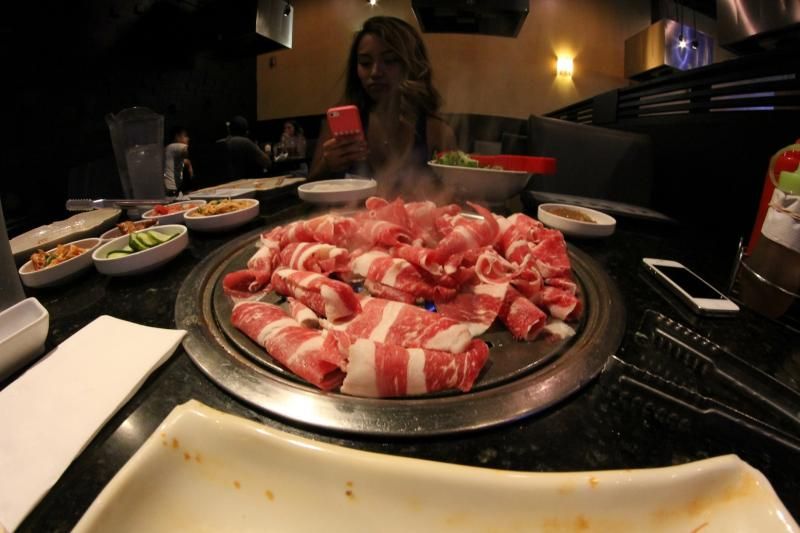 And after, I don't think she ever got off her phone.