The day started off with Crystal repeatedly texting me in the wee hours of the morning (9 am) to try and convince me to drive to San Pedro to see a duck.  Why would I do that when I can just see one at the nearest park?  But this was no ordinary duck, it was a rubber one, and it was the world's largest one.  I saw it pop up on my Instagram a few months ago from someone that lives in Tokyo but I never thought it'd waddle its way here.  This thing was massive, even with Derek standing next to it.  It's been around since 1992 and it's filled with capsized bath toys.  It's traveled all over the world in a twenty year span, and who knows where it will wind up next!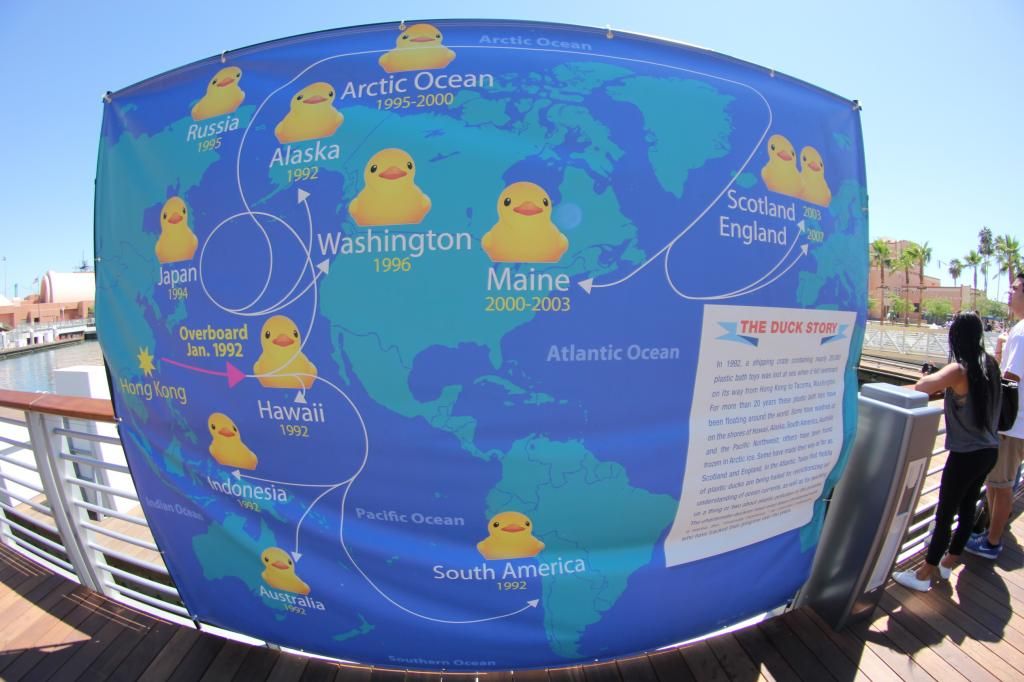 For the record, this is my first selfie.
Crystal practicing her duck face since it is socially acceptable thanks to the huge 40 foot duck.
Derek using his imagination and feeling what it's like to be Lexington Steele.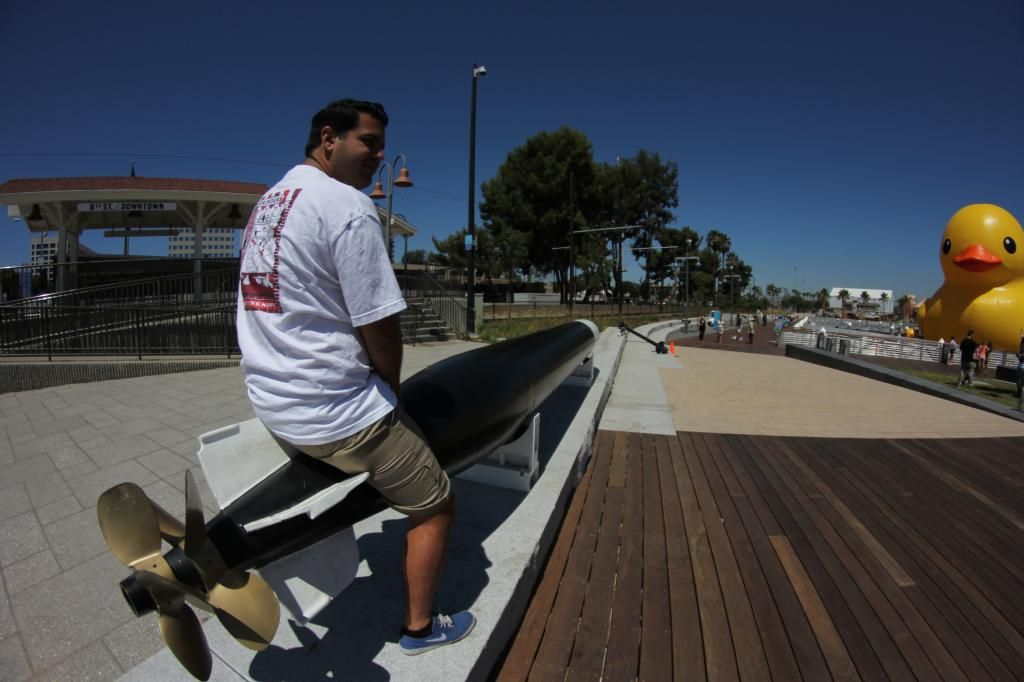 The garage is slowly turning into a man cave.